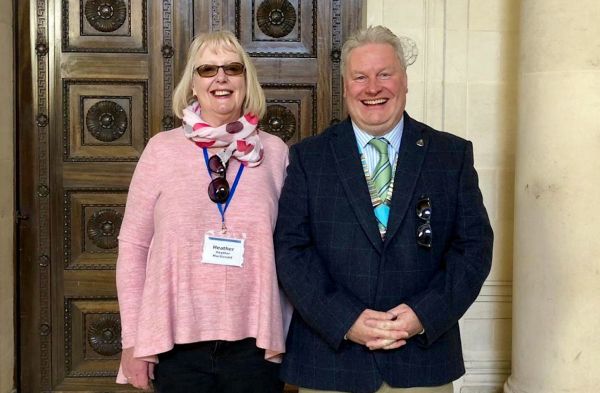 District 105SC - 1st Convention
Results
How did you vote?
Please go to DG Jarvis giving the results by video
Online Convention and voting
The Online Convention with links to the online voting system is now live. Here you will find videos and presentations of what we would have had if the 2020 Convention in Swindon hadn't been cancelled.
Remember voting will finish at 12pm on Saturday 11th April. I will be going live on a blog between 12 and 2pm – fellow lions you can ask a question live and get a an answer back immediately, other lions are encouraged to make comments at the same time – it is totally interactive, so get involved.
Also, on the Saturday it is an opportunity for clubs to tell us about service or funding projects they have been involved with, you will have 5 minutes to do either an audio slot or create a video with photos, slides etc. so if you have a story to tell let the district know about it. Send videos etc to the District Webmaster, Tom Sayers it@lions105sc.org.uk
Keep Safe and Keep Smiling!
Kind Regards
Jarvis Macdonald
District Governor
20-22 March 2020 - CANCELLED
DoubleTree by Hilton Hotel Swindon (Junction 16 of M4)
Lydiard Fields, Great Western Way, Swindon SN5 8UZ
In light of the government guidelines on large gatherings and the fact that a large number of our fellow lions could be at risk, it is with a heavy heart that the Cabinet have taken the decision to cancel the District Convention. It is a sad day especially as this was our inaugural convention but we felt it was our duty first and foremost to keep our members safe.
The Convention Chair David Firth has done a superb job of negotiating with the hotel to minimise the financial burden to both the District and individual members.
With the agreement of 1VDG Steve Petty and the rest of the Cabinet we have taken the decision to hold the District Convention on 19-21 March 2021 at the same venue "The Hilton DoubleTree Swindon". For our commitment to holding the convention next year, they have agreed to not charge for the social events and to be generous with the fees for the room bookings.
In the absence of a full Convention, we will be asking all Clubs to vote on the Nominations and Resolutions in the near future; details on how this be conducted will be released shortly.
Jarvis
Westbury Lions
DG 105SC
PS MD have now postponed MD Convention Birmingham
Convention programme to include:
Presentations accompanied by exhibitions and Lions displays
Friday evening: Dinner & Cabaret
Theme: "Wheel Tappers and Shunters Social Club"
Dress code: optional - theme or smart casual
Saturday evening: District Governor's Gala Dinner
Dress code: Black Tie
Book your meals online here... and order your pin badge at the same time!
Your first Convention? See the Frequently Asked Questions FAQ
Read this guide to Convention...
Sponsors: